Don't Let This Pandemic Divide Us!
For church and ministry leaders, deacons and elders all over the world, the last few months have presented a list of complex challenges related to shepherding those under our care.
The latest complex challenge is perhaps the trickiest yet: how to prudently resume in-person gatherings!
As if the logistical details weren't challenging enough—(eg: how to maintain social distancing; limiting numbers to however many people per/m2 the regulations allow; do we wear masks or not; to sing or not to sing; plus all of the mandatory check-in procedures and constant cleaning!) — all that is taxing enough.
But this whole scenario is also fraught with potential for division.
Across the Body of Christ is a broad assortment of strongly held convictions. There are those who have chosen to get vaccinated and are therefore permitted by the government to gather in person. Then there are those saints who have chosen not to be vaccinated (or for various reasons, cannot be vaccinated) who feel ostracised by not being allowed to attend gatherings, enter stores, go to the movies, etc.  
In such a precarious and polarizing environment, how can churches and para-church ministries move forward in unity, rather than division?
It certainly is not easy. But by God's grace and the power of the Holy Spirit working to unify us in ways our flesh resists, the opportunity is there for us to offer a counter-cultural model for the rest of the world. 
Counter-cultural Sacrifice
At a time when the idolatry-of-self is being exposed in ugly ways, the Body of Christ has an opportunity to model the love of another kind that places the interests of others above oneself. For example, someone might find it personally difficult—even maddening—to have to wear a mask during church and stay 1.5m away from others. You might think these precautions are a needless overreaction. But here's the thing: even if it turns out you're right, can you sacrifice your ideal for a season, out of love for others who believe the precautions are necessary?
Even if you personally think it is silly, unnecessary or even draconian to regulate who can and cannot attend when churches and ministries re-open, can you heed Paul's wisdom in Romans 14: "Let us not pass judgment on one another any longer, but rather decide never to put a stumbling block or hindrance in the way of a brother"?
Even if you think these precautions are a needless overreaction, can you sacrifice your preference for a season, out of love for others who believe something different?
Likewise, those who think the lockdowns we have suffered have been way over the top, does that make it right to pass judgment on the decision makers? Or pass judgment on anyone who questions the wisdom of those making the decisions?
Christian ministries and churches should strive to honour people on both ends of the spectrum. Yes, it will be costly for churches and ministries to keep offering online services for those who don't feel comfortable attending physical gatherings (or are unable to). Yes, it will be a sacrifice for church members who are sick of masks, social distancing, and Zoom to continue these protocols for the sake of others. But surely sacrifice is the posture of Christ? As Christians, Christ must always be our model.
Counter-cultural Humility
Have you noticed how remarkably confident all of us are in our views right now?
Unfounded certainty—on the part of laypeople, leaders, modelers, and "experts" alike—is a contagion at least as viral as COVID-19 and all its variants!
We could all use a bit more humility at this time.
As much as ever before, Christians should follow the advice of James to be "quick to listen, slow to speak, slow to anger" (James 1:19). Listening well may slow down the process of deliberation and planning, but it is worth it. Whatever opinions church and ministry leaders themselves have on the matter of re-opening, we all need to humbly hear the voices of others. As saints, I would hope we could model Christlike humility in how we react to the plans outlined by leaders, even if we don't agree with every aspect of it.
None of us should assume we've arrived at the definitive answer on how to do this well. Far better to model humility by acknowledging that there are many views out there and no one has a monopoly on the whole truth… we are all just trying to do the best we can in this "build the plane in mid-air" season. 
 Counter-cultural Patience
Patience is one of the rarest virtues in today's "insta-everything" world. And yet at this time it is patience that is more needed than any other commodity. Most of us are craving a return to normalcy (although, I'm just not convinced that is going to happen any time soon).
Without doubt, it is good to be eager to gather again. We should feel the ache of what is lost when we only meet virtually. Every one of us should long for the day when "meeting on Zoom" gives way to "meeting in a room"!
The day will eventually come when we can all meet again together – without first questioning our vaccination status. But we should be careful to not go faster than governments allow or permit, or faster than those in our community can tolerate. We should be patient with a timeline that might be slower than we'd prefer or agree with; patient with a reopening process that will doubtless be clunky; patient with leaders feeling the pressure of this complex situation; and patient with one another as we figure out what the new normal looks like. 
Those who are not comfortable with physical gatherings should be patient with those who are, and vice versa. As hard as it will be to practice patience, remember that in the scheme of eternity, this season—whether it's weeks or months long—will be but a blip. 
Counter-cultural Nuance
What does it mean to say something is nuanced?
If a situation has many nuances, it means that to fully understand it, we must examine its many qualities, meanings and points of view – and the differences between them will often be subtle, or require investigation to fully reveal the complexities. In other words, when a situation is nuanced, it has many shades of grey that make up the entire picture.
It is my view that we live in an un-nuanced age where life is presented as either black or white.
The economic model of the media (built on swift clicks and passing views) works against nuance. Advertisers know nuance doesn't sell. Politicians know it too. We shouldn't be surprised by how rare it is for someone to hold humble, complicated, "both/and" views in today's hyper-partisan, social-media driven world.
If Christians are going to emerge from this crisis with unity and fellowship intact, we must embrace the counter-cultural path of nuance.
It's the path that avoids ALL CAPS hysteria of every extreme sort, recognizing that truth is rarely as simple as Twitter would have us think. It's the path that prizes both courage and foresight - and avoids both triumphant and doomsday responses. It's the path that means we can be sceptical of some aspects of government decision-making, without resorting to conspiracy theories. It also means we can honour governing authorities, while engaging them in civil pushback when necessary. Counter-cultural subtlety avoids thinking the worst of people and concedes that the other side of a debate sometimes has good points. It is also acknowledging that sometimes we may be the ones who are actually wrong.
In my experience, when humility and patience combine, the understanding of nuance returns.
There are some things Christians should not be nuanced about, of course, and one of those is our commitment to all that Scripture commands. What Paul urges the Ephesian church to do, therefore, should be equally urgent for us today: "Walk in a manner worthy of the calling to which you have been called, with all humility and gentleness, with patience, bearing with one another in love, eager to maintain the unity of the Spirit in the bond of peace" (Eph 4:1–3)
Our stance as a ministry
Since the lockdowns came into being, we felt the Lord lead us to offer 'freebies' to all those on our mailing list to encourage and bless. In giving away these free resources, we have received a significant number of testimonies of how God has indeed blessed many people who've downloaded that teaching… and that has been a great encouragement to our whole team!
Our heart here at Ellel Ministries is to walk in unity with all of our brothers and sisters in Christ and to stay in relationship. But at times our convictions can take us on varying paths.
When it came to re-opening our Centre this month – that meant only the fully vaccinated could attend. We prayed long and hard, asking Father what His best was before acting. We believe He gave us the green light to re-open… but we also felt His prompting not to neglect the unvaccinated. To honour that instruction from the Lord, we are running online events simultaneously with events held on base here at Ellel Sydney. Or, we are running the same event twice - once for those who can attend now, and again in the near future to ensure those who cannot attend now do not miss out.
Yet, I have noted a few comments emailed in referring to our decision to re-open now, as participating in a form of "Christian apartheid".  No doubt such a remark reveals how our unvaccinated feel right now – isolated, neglected and rejected. It is certainly not our heart to make anyone feel excluded or isolated. We have been obedient to what we believe the Lord has told us to do, and I sincerely hope those who cannot attend events right now will take advantage of the 'repeat' Ellel courses that we will run again in the New Year.
But I do want to make the point regarding the apparent division many are feeling or believe they are observing – and encourage you not to be tempted to choose this pandemic as a 'hill to die on' right now.
The Bible promises there are far more serious persecutions yet to come against all genuine disciples of the Lord Jesus Christ. These days are coming. The pressures the entire world are feeling and experiencing currently are but a dress rehearsal for far bigger assaults that lay ahead. Eventually these assaults will specifically target the 'remnant' who choose to hold to the truth of Scripture and follow the faith of the One True God – the Lord Jesus Christ.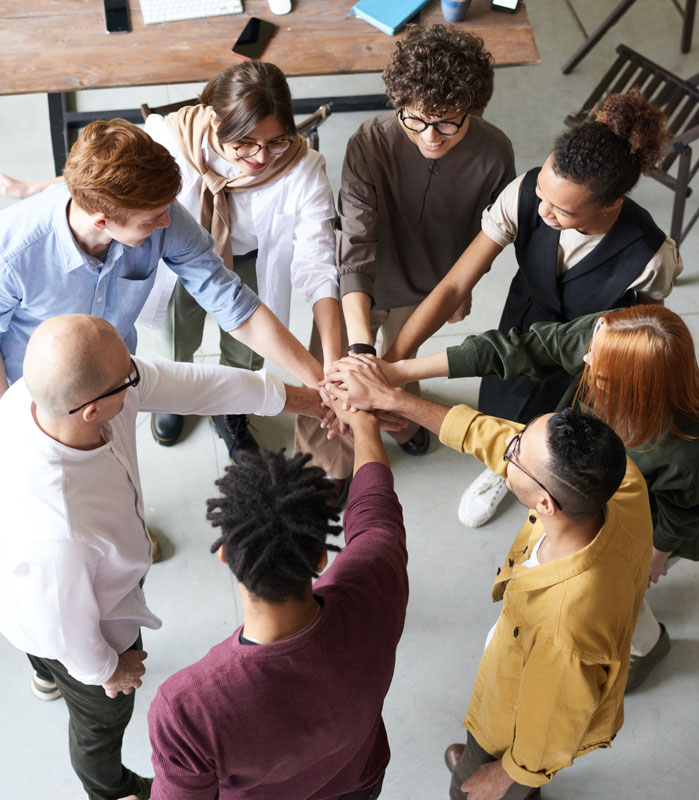 I'm not sure how far away martyrdom is for the committed disciple… but this pandemic is definitely not the place to fall away. There are far bigger challenges looming before the return of Christ. We need to say united and not allow this spirit of division to gain any more ground.
As we move forward, let's all show some grace, humility and patience to each of our brothers and sisters in this season - regardless of their convictions and choices. Trust me – as I read the Scriptures - there is far more shaking to come.
Regardless of our varying personal convictions – lets hold to the Creeds and the major tenets of the Faith - don't let the enemy divide us!
As we approach the Holy Festive Season, allow me to finish the year with the Jude Doxology. As you read it may Holy Spirit bless you:-
To him who is able to keep you from stumbling and to present you before his glorious presence without fault and with great joy— to the only God our Savior be glory, majesty, power and authority, through Jesus Christ our Lord, before all ages, now and forevermore! Amen. (Jude: 24-25).
Until next year…